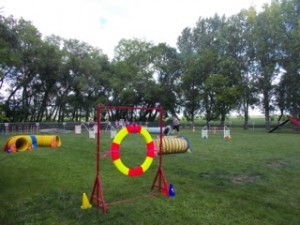 Agility Dogs (BADogs) will be hosting a Howl-iday Monday Fun Match on September 7 beginning at 10am. Come play and practice with your dogs!
3 numbered courses: 2 Standard runs, including one with the option for distance (gamble) work plus 1 Jumpers run.
Starters, Advanced and Masters Levels.
$5.00 per run
Dogs must be at least 18 months of age and confident on all pieces of equipment.
Pre-register only by emailing laurie@backyardagilitydogs.ca